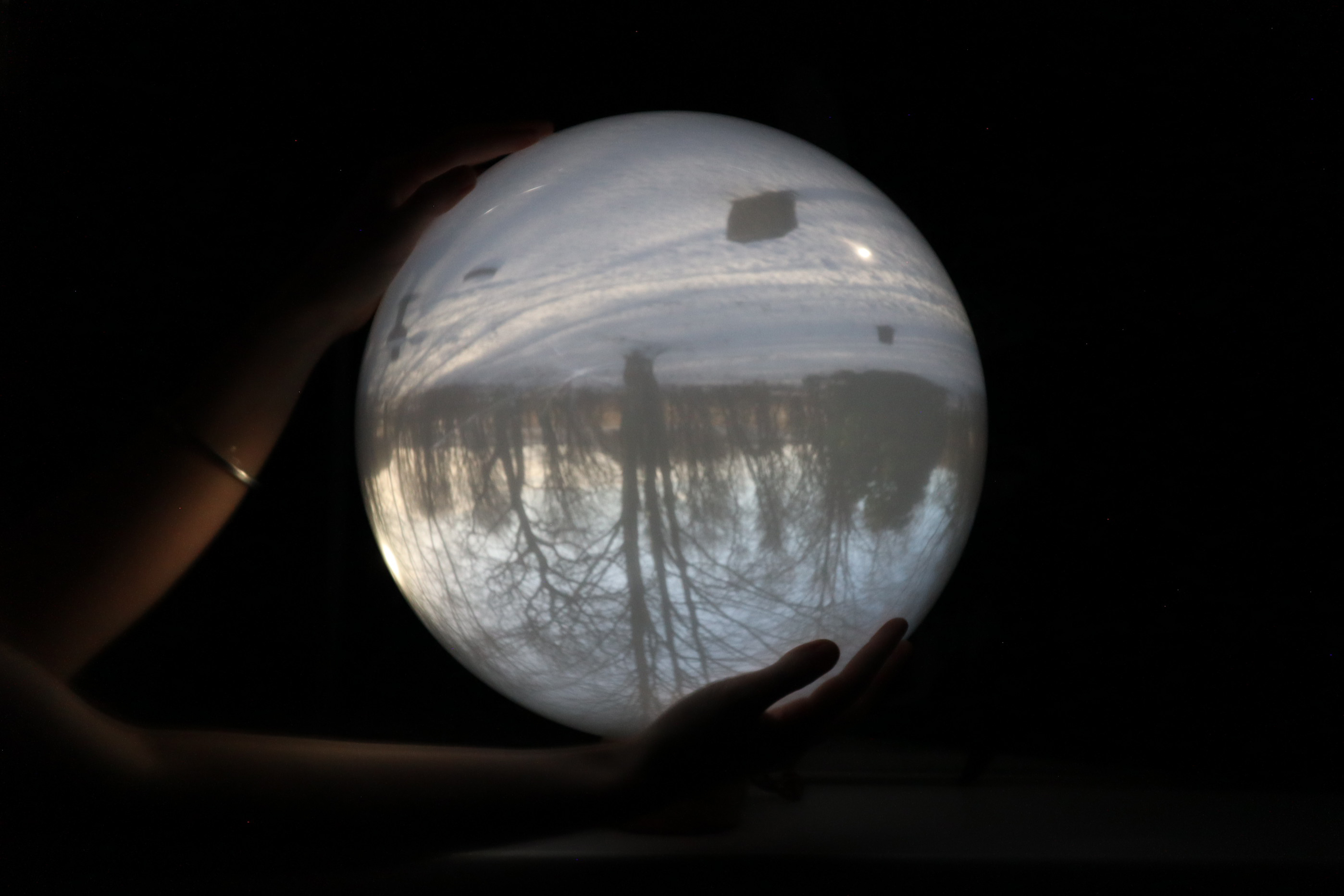 DREAM VIEW SPHERE

"Describe what remains: that which we generally don't notice, which doesn't call attention to itself, which is of no importance; what happens when nothing happens, what passes when nothing passes, except time, people, cars and clouds?"
Georges Perec, The infra ordinary

The Dream View Sphere offers a new way of seeing things and makes room for reflection.
Stop and notice the beauty of the ordinary everyday life, and our ability to change perspective.
The sphere is placed near the window where it projects and objectifies the view of the sky - only by the use of daylight.