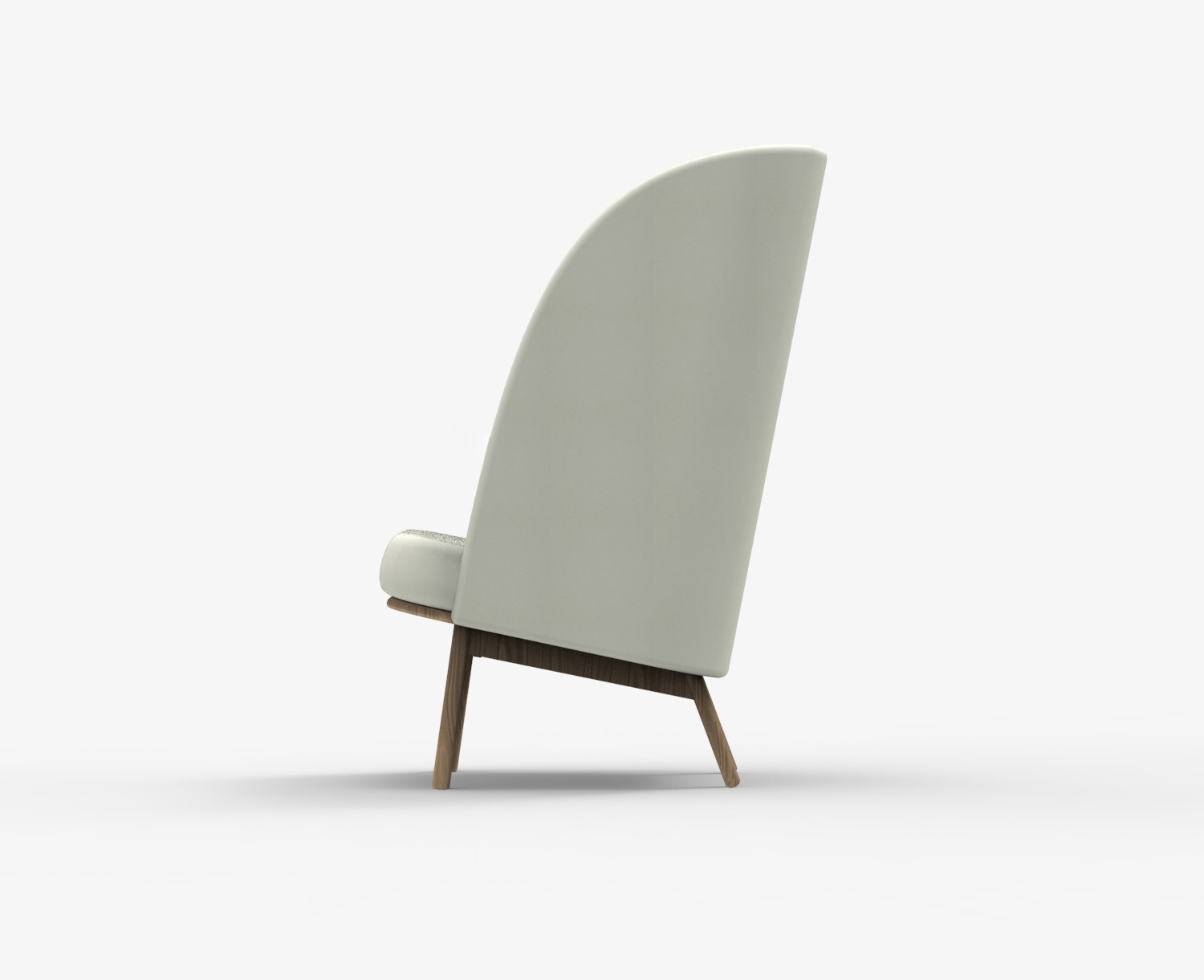 Munin is a chair designed in collaboration with Farstrup Furniture 2018. 
The chair is a rocking chair for people with dementia. The effect of being easily rocked in a chair is proved to have great impact on people who are restless mentally or physically or have anxiety. The big screen encloses the person sitting in the chair, and creates a peaceful and undisturbed moment when relaxing in the chair. Music and movement are some of the most basic things we can remember during the dementia disease, which brings joy, peaceful and enlightening moments. 
Munin means "mind" in English and "memory" in Danish. Munin is one of Odins ravens in Nordic mythology, providing him memory of the world, where the raven Hugin gives him reflection.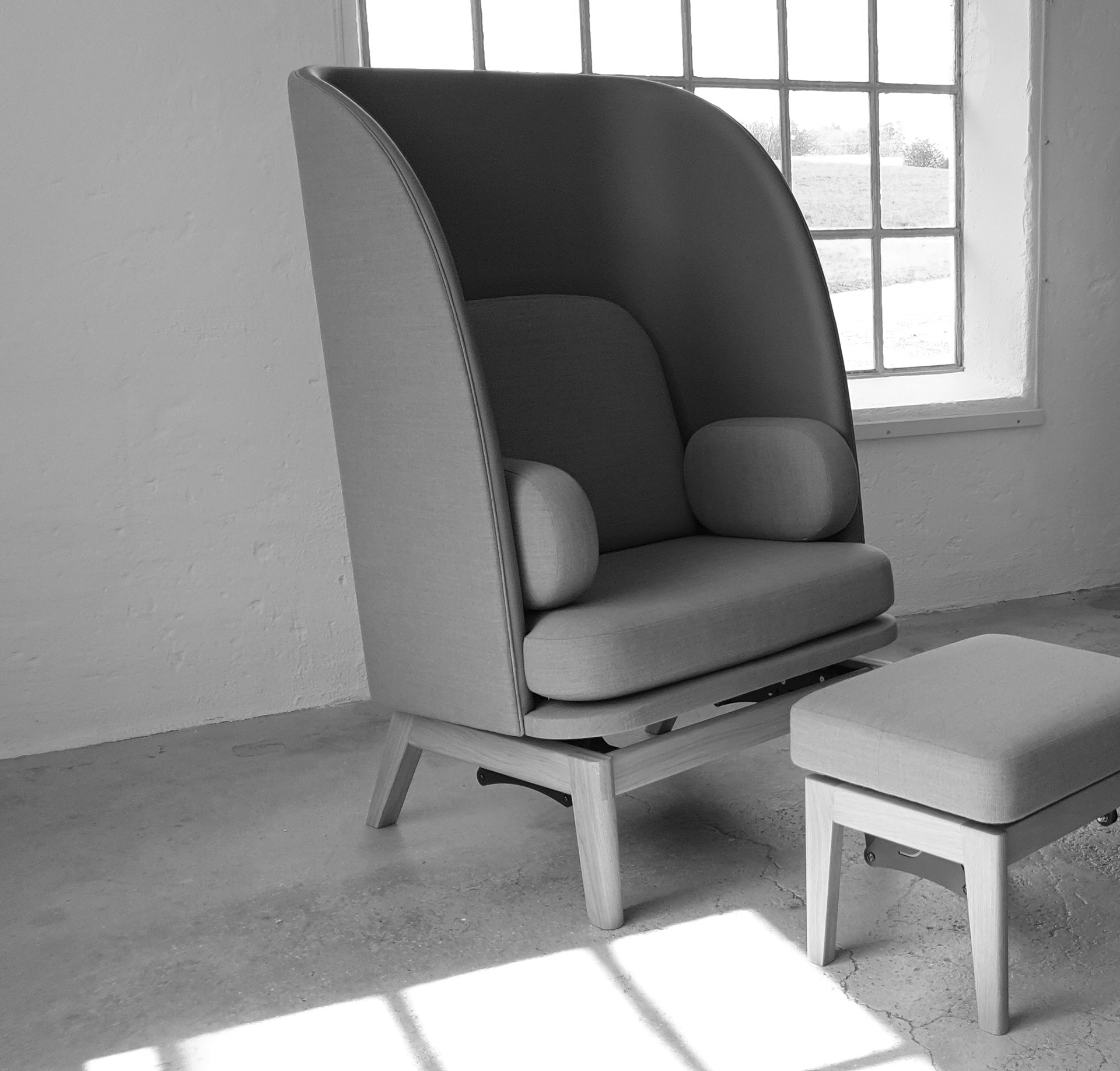 Prototype with gleiter mechanism at Farstrup Furniture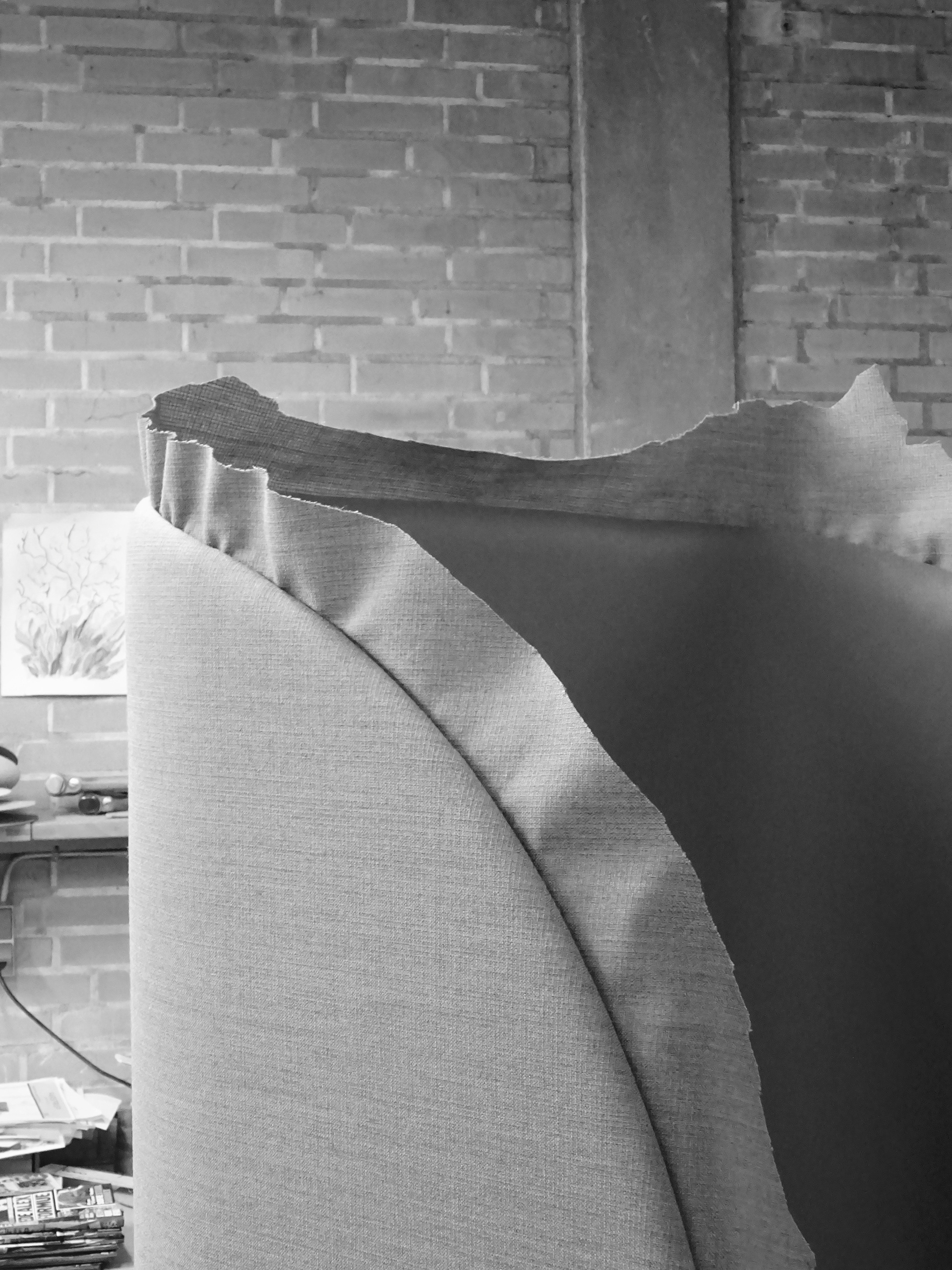 Prototyping at Farstrup Furniture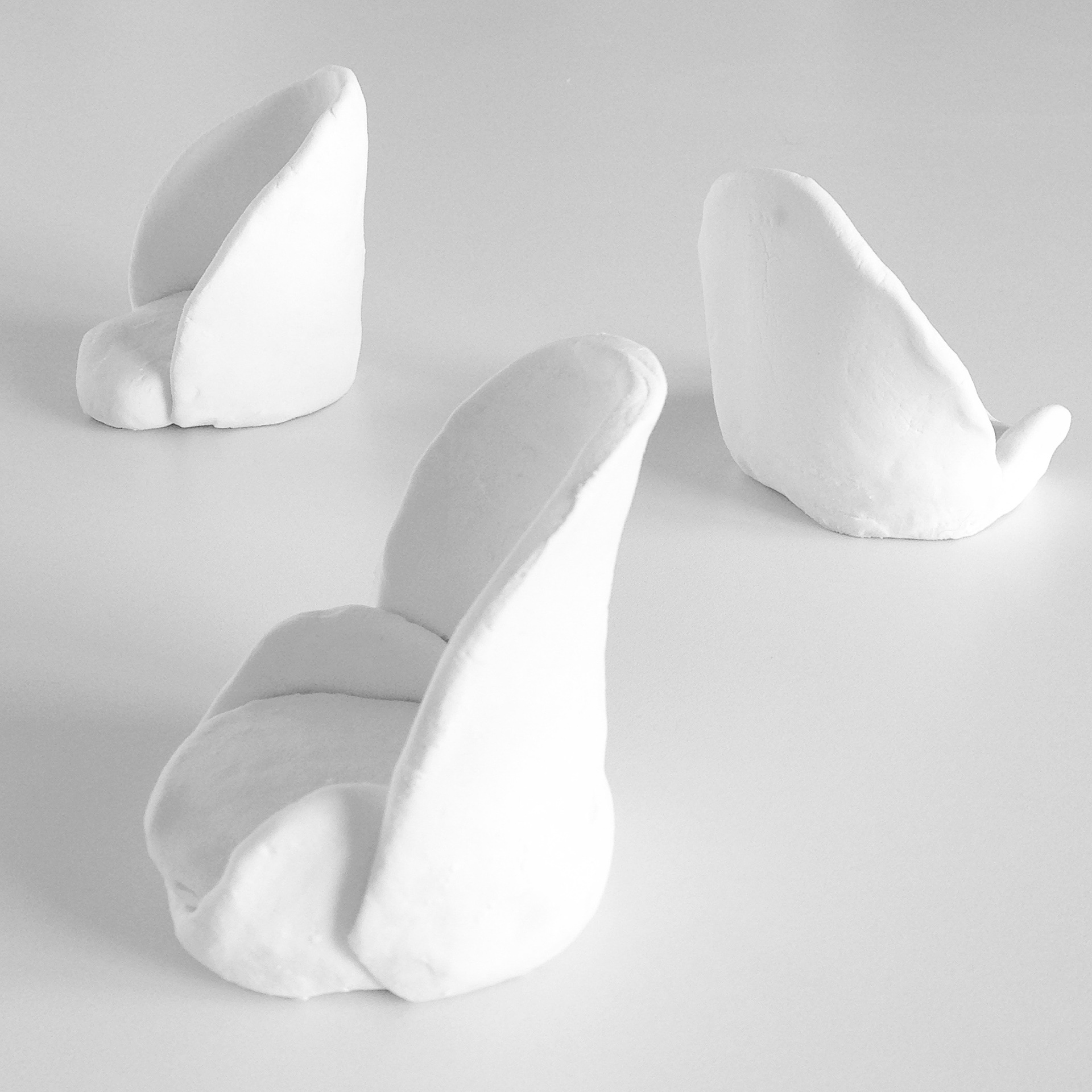 Early stage of model making